Student Page Program for Maryland High School Seniors
***The Maryland General Assembly (MGA) will host student Pages
for the 2022 Legislative Session.***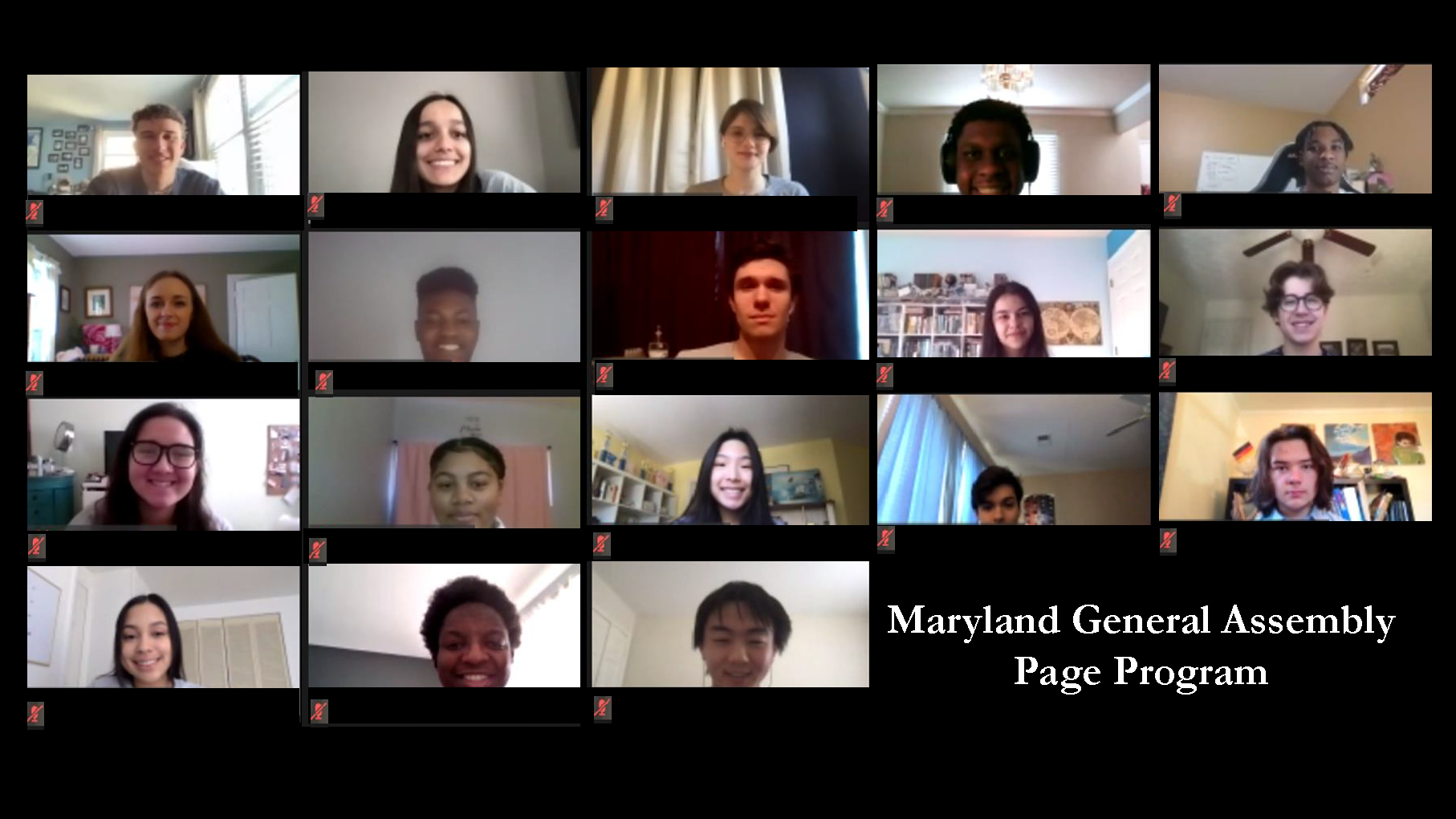 During the 2022 Legislative Session, the Maryland General Assembly (MGA) will host student Pages virtually. This year, there will be the added opportunity for each Page to sign-up for a day visit to the Annapolis legislative campus. The optional day visit will allow Pages to tour the State House complex and experience serving in-person on the chamber floor. The 2022 MGA Virtual Page Program "Re-loaded" will be a modified version of the experience Pages have historically enjoyed. The program will provide this year's high school seniors the opportunity for virtual and in-person access to the MGA legislative process, legislators, and MGA staff.
The Virtual Page Program "Re-loaded" will be offered on a Zoom platform. Each selected Page will serve two non-consecutive weeks during the thirteen weeks of session. It will be a modified but meaningful version of the traditional Page Program. It will include daily online attendance at legislative sessions, online follow-up discussions about the law-making processes, online presentations by, and discussions with, MGA legislators and staff, virtual attendance at committee hearings, online discussions of current happenings at the State House complex, and the review and tracking of legislation. Pages will also have virtual access to each other for student-to-student activities and discussions. Students, legislators, and staff will be able to log-in and participate from wherever they have access to a computer, tablet/iPad or cell phone as long as they are able to connect to Zoom. Students, who elect to, can also sign up for an in-person, day long experience at the legislative complex.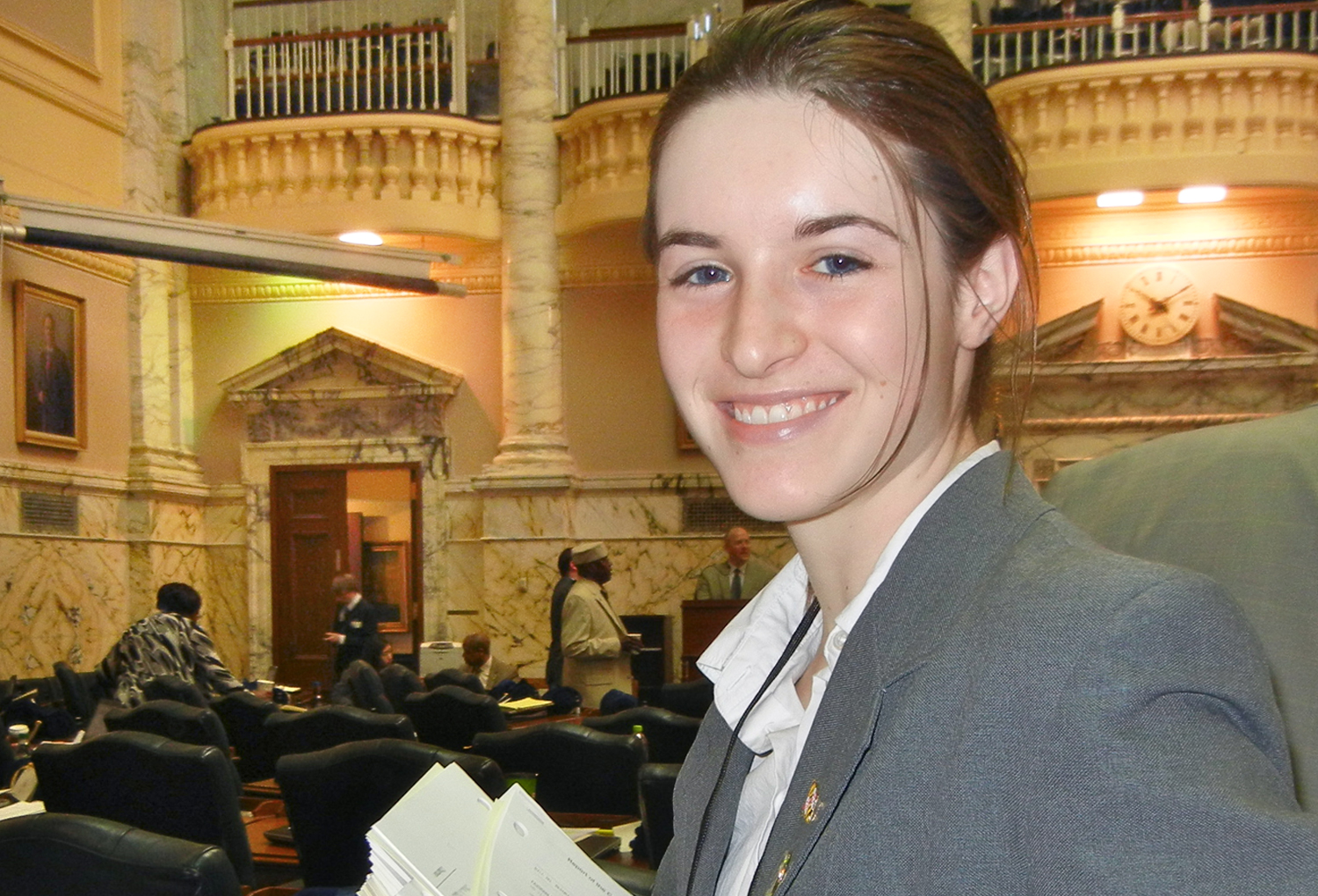 As with the historical program, the Virtual Page Program "Re-loaded" is non-patronage and open to residents of Maryland who attend Maryland public and nonpublic high schools. Students must be seniors who are at least 16 years old. Selected Pages serve two nonconsecutive weeks during the thirteen weeks of session. Pages will receive a stipend of $15 for each day of online participation.
Each county has a County Page Coordinator who oversees the application and selection process for their county. The County Page Coordinators work in coordination with each of their county high schools. The application is based on the school and school system the student attends, not where the student lives. Interested students should contact their County Coordinators directly to receive their county's Page application and to determine the deadline for submission. Each county's application may include unique requirements. For the name of a County Coordinator, or if you have any questions, please feel free to email Tawana Offer at Tawana.Offer@mlis.state.md.us.
All visitors, including pages, must provide proof of vaccination, or show a negative test result taken no more than 3 calendar days before, to access the legislative complex.